From our Partners at Medavie Blue Cross
Greater workplace supports are needed as a result of COVID-related stress, according to the latest mental health research.
In 2020, Canada's life and health insurers paid $420 million in psychology-related claims to support mental health through the pandemic — up 24% from 2019, reported the Canadian Life Health and Insurance Association (CLHIA) in its annual publication, Canadian Life & Health Insurance Facts.
Women & Younger Workers Especially Affected
The 2021 Benefits Canada Healthcare Survey found that mental illness was the most common chronic disease among plan members, with 21% having been diagnosed. Rates were even higher for females (26%) and those 18-34 (26%).
The vast majority of plan sponsors (64%) cited employee mental health issues as the area where COVID-19 will have the biggest impact on benefit costs over the next five years.
Second on the list was mental health issues among employee dependents (44%), followed by serious issues or chronic conditions that may have worsened due to delays in diagnosis or treatment as the pandemic persisted.
Employers Have Options to Help Struggling Employees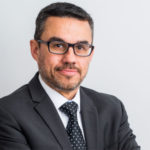 Marc Avaria, Vice President Product and Disability Management at Medavie Blue Cross, shares his perspective with Benefits and Pensions Monitor.
Specifically, Marc discusses how organizations can protect employee mental health and prevent issues from escalating to the disability stage by intervening early, creating a supportive culture and modernizing benefit plans to include new health care technologies and innovations.